GOOD MORNING LADIES! :)
It's 10:16a.m. in the morning here in guam.
woke up at 9:00a.m. because my baby has to get ready for work.
so when he wakes up i wake up too. blah! hehe
but its okiee. well anyways i wat tagged by the famous MZ KRYSTAL.
thanx! :)



Rules: Take a picture of yourself RIGHT now. No primping or preparing. Just snap a picture. Load the picture onto your blog. Tag some people to play.

CAUTION: WARNING EYE BAGS...HEHE JUST WOKE UP LIKE AN HOUR AGO.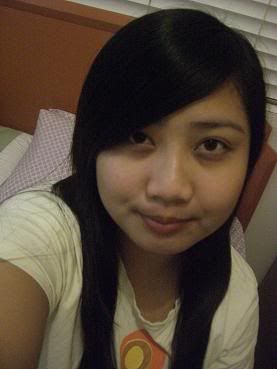 I TAG YOU! :)