Hey my lovely ladies!
I did this look yesterday.
I couldnt pose this up yesterday because i had to go
to my singing class already, i was kind of late when i got there...:S
But all is good! hehe
Here's the pictures: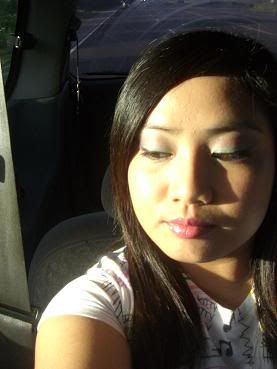 Me & my beautiful sister pearl!
She goes with me to singing class too!

Face:
Clinique moisturizing lotion
Revlon colorstay
elf as a concealer
Blush: Mac hello kitty (TIPPY)



Eyes:
Mac Prep&Prime
NYX JUMBO PENCIL IN MILK
Mac HELLO KITTY QUAD (TOO DOLLY)
Mac BlackTrack Fluidline
Revlon crayon pencil
Maybelline Mascara
elf clear for brow



Lips:
Carmex
Mac Hello Kitty Strayin
NYX Goddess Of The Night 158 LA~LA

Brushes:
Mac 187
blush brush
Kabuki brush
Highlight brush
eco tools blending brush
crease brush
LOEW-CORNELL 3/8 MAXINE'S MOP
LOEW-CORNELL 1/4 ROSE PETAL




Now for Cherritastic giveaway. YAY! :)
http://cherrycolors.blogspot.com/
She's having this giveaway because this is a little
thank you to all her followers! Congrats girl!

1st prize: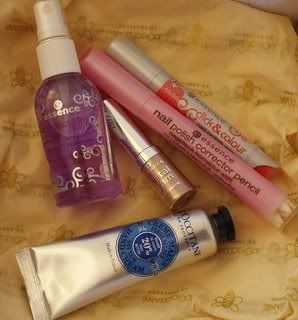 2nd prize: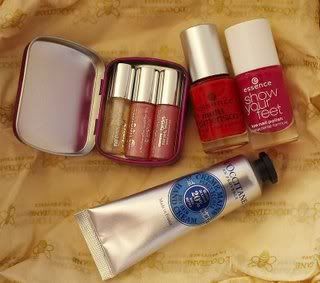 What do you have to do?
1.Be a follower
2.Blog about it and link it
3.leave me a comment on this post, saying whick prize would you like to get
and why.