Good Evening ladies!
It's 12:55 a.m. here in guam.
Just came back from the carnival,
but before that me and my best friend
went k-mart shopping! YAY! I can't believe
we took like 3 hours at k-mart just for the
stuff's we bought..hahahaha, then we ate at the
food court, Yummy pizza! Didn't take any
picture because i was just wearing my regular
face makeup routine..just foundation, concealer, powder, blush, Mascara
and Mac black track fluid line, for some reason im faster using the
black track fluid line better then my revlon liquid liner.
Which eye liner are you ladies faster on putting on?
I would love to know?



I'll do a review on this when i get the chance to use it. :)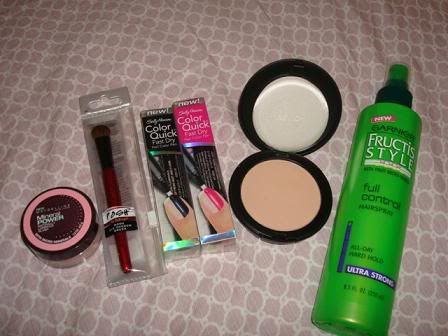 Sally House (Hot Pink)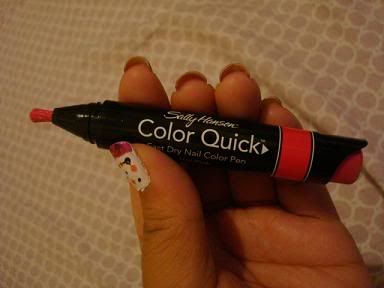 Sally House (Black)

I needed a new hair spray, so i bought this one.
Im really going to do a review on this when i use it! :)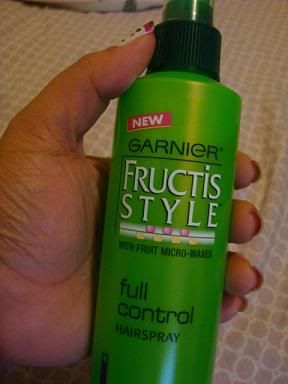 The brush i got is Posh Dome Eyeshadow Brush.
And i just got another revlon powder in medium, because i was running out.
So now i got a back up. And my first Maybelline blush in Soft Mauve



Now for my nails!
I didnt know it was that interesting, but yeah
i dont think its all that, i just did whatever forealz! lol!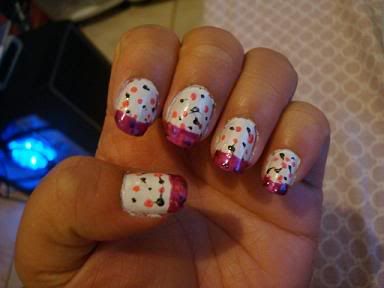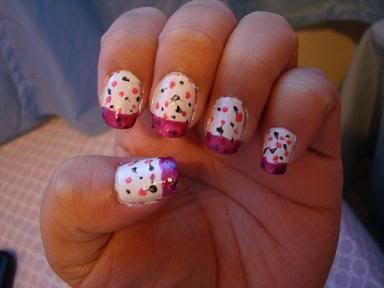 Products:
O.P.I. BASE COAT
O.P.I. ALPINE SNOW
O.P.I. BLACK ONYX
O.P.I. CHAPEL OF LOVE
NYX PRINCESS
O.P.I. CLEAR COAT