Im Back with a FOTD!
I'm finally done with my period..YAY!
Everytime i have my period im not in the mood
to put make-up on or clean, so i had to catch up on
cleaning first...as you all know i love to clean. :)
So i woke up shower, got ready to go k-mart with my hubby.
I think i never did a yellow and pink look so i decided to do
it today.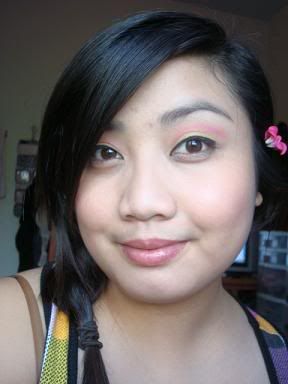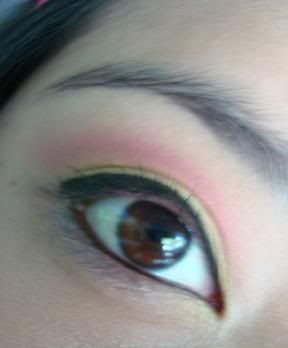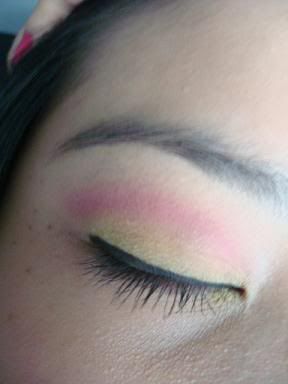 I bought this when i went to the carnival at chamorro village.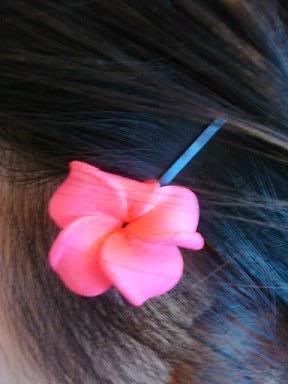 Products: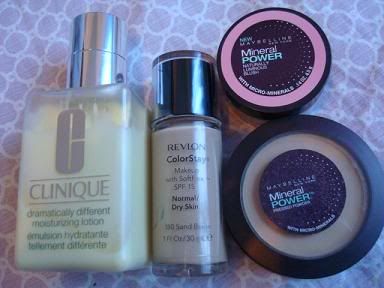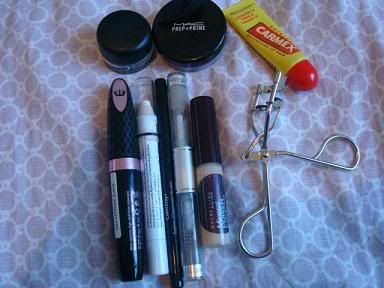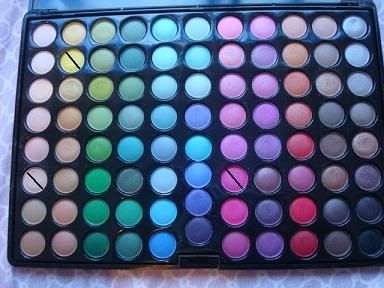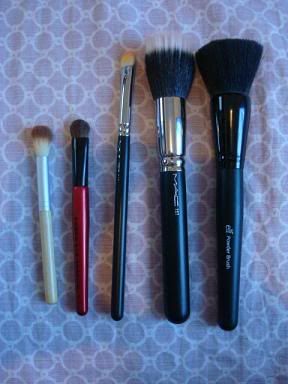 I bought this like a week ago i believe...
so here's a little review about this Sally Hansen Color Quick
Fast Dry Nail Color Pen: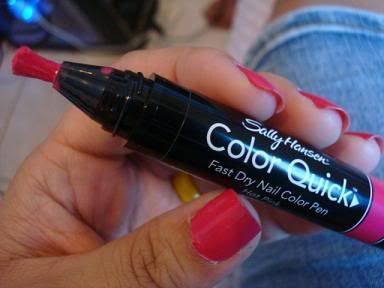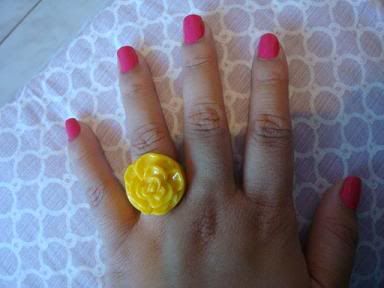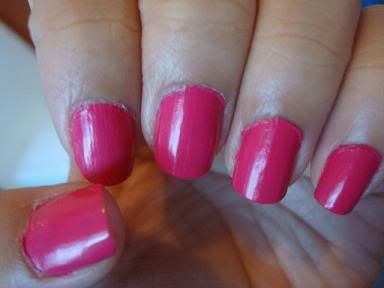 I personal dont like the brush.
but its ok though... :S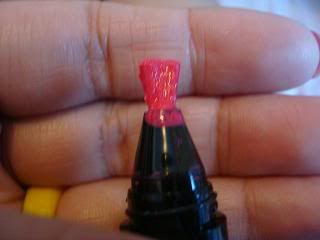 Like it says:
Quick Fast Dry: It does.
Last week when i painted my nails
with the black one and i wore it for a week,
it already chipped like crazy, always had to touch up on it.
As for the Hot pink on my nails i just painted it last night,
and so far it seems better then the black one...weird...
but im going to wait at least a week and see.
I would give it a 3/5.
Would i buy it again?...Not sure...Maybe?

I needed to buy this because i was running out already.
And i love how it removes my make-up well. :)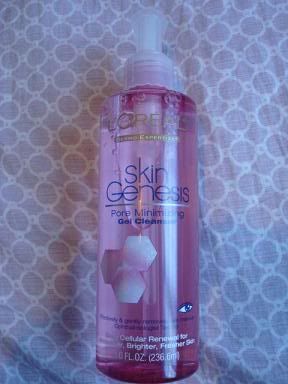 I bought this last week, i've always wanted this,
but they were always out, but finally when i went there last week,
they had it...YAY!
I've been using this for a week and a half, and so far it works really good!
My hair feels soft and smells good! :)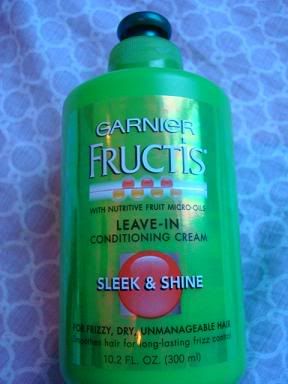 I bought this last week too, wanted to try it out, and so far i love it!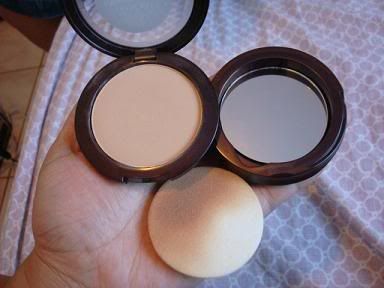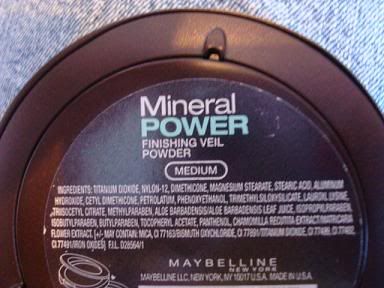 I bought this like 2 weeks ago when me and my hubby went to
Agana Shopping Center At SM And found Revlon Lipstick for 5 bucks!



Pearl 120 Apricot Fantasy